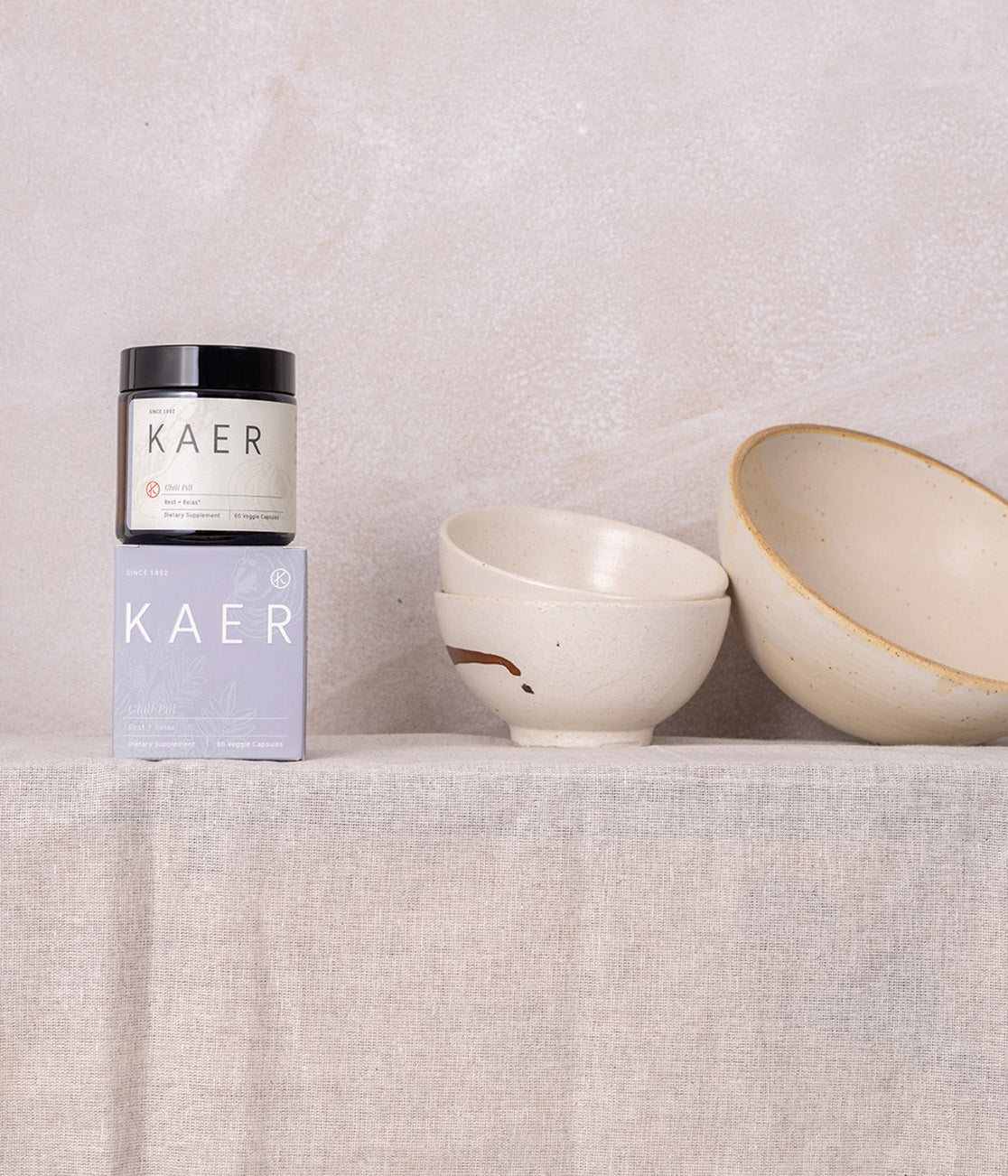 Chill Pill
Stop laying in bed with your mind racing. Chill Pill is a blend of the best natural herbs for sleep that help you wind down, calm your mind, and doze off into deep sleep. Get the tranquil, healing sleep your body craves.*
Designed To :
Reduce restlessness*
Promote relaxation*
Calm mind and body*
*Consult your healthcare practitioner before use if pregnant. Store in a cool, dry place. Packaged in a facility that handles, stores, and processes tree nuts.
Frequently Asked Questions
What is the difference between your sleep supplement and melatonin supplements?
+
Can Chill Pill be used for stress or anxiety?
+