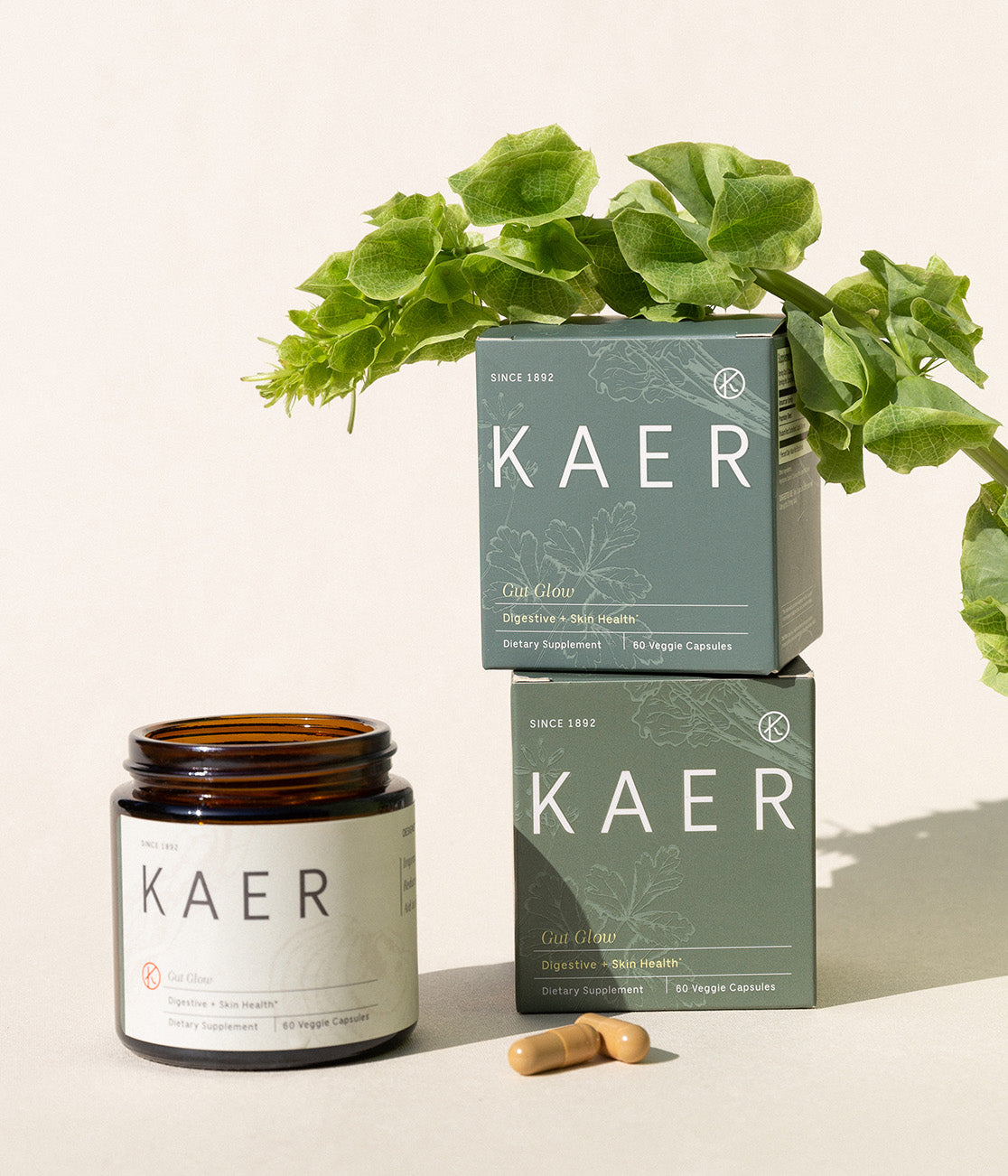 Gut Glow
Your gut and digestive system has a much larger impact on your overall health, complexion, and wellbeing than you think. Gut Glow is a natural blend of herbs and simple ingredients that are natural anti-inflammatory foods, designed to regulate the ideal balance of bacteria in your gut.*
Designed To :
Improve digestion*
Reduce inflammation*
Aid in skin health*
*Consult your healthcare practitioner before use if pregnant. Store in a cool, dry place. Packaged in a facility that handles, stores, and processes tree nuts.
Frequently Asked Questions
Can I use Gut Glow if I'm already taking probiotics?
+
What causes inflammation and bloating?
+
How does gut health impact my skin?
+