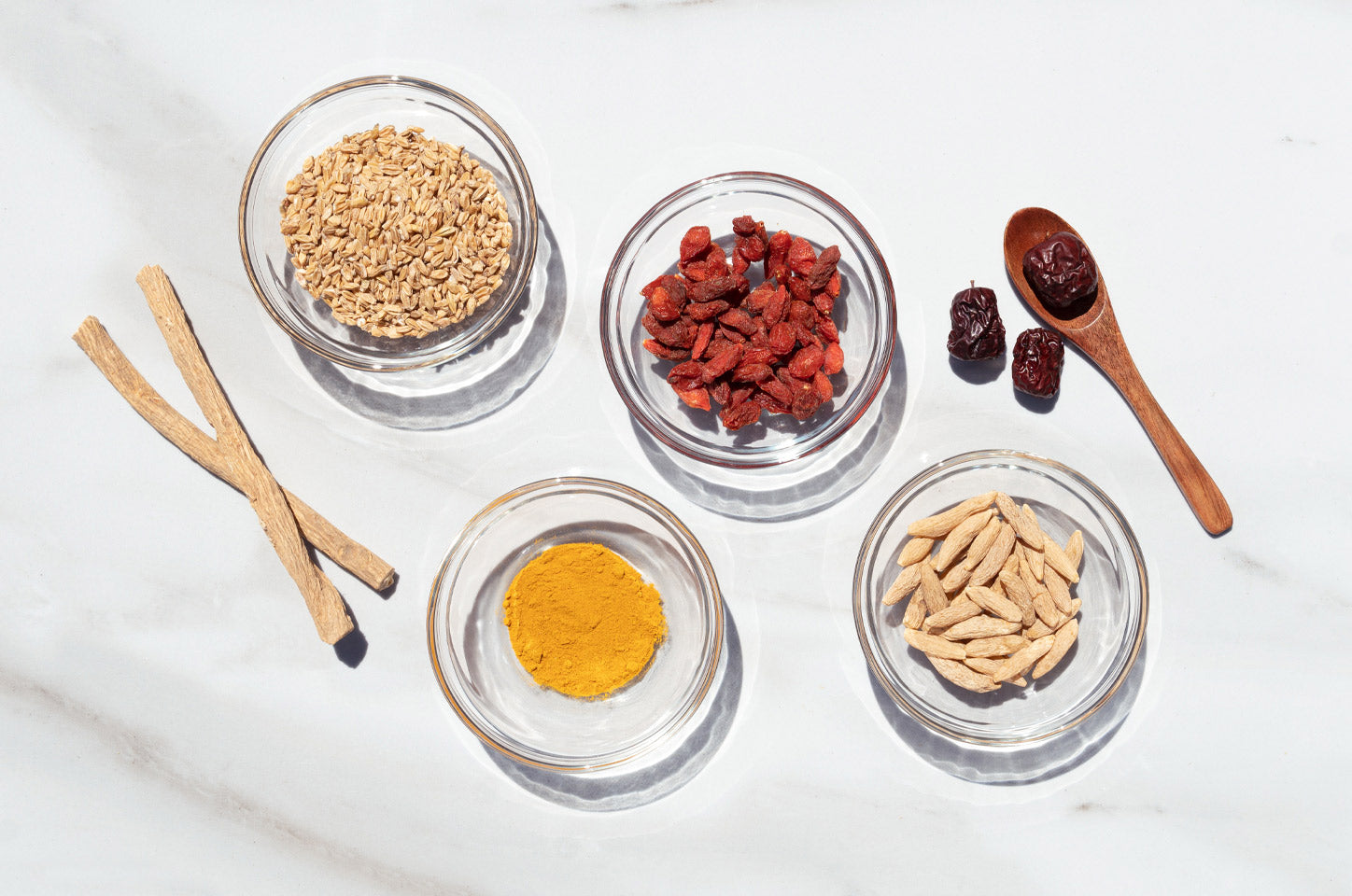 Nature's Wellness, Ethically Harvested
There is one lesson that we can learn from the increasingly frequent natural disasters: humans have to take better care of our own health and our planet's health.
Nature blesses us with abundant plant-based health boosters. In the East, traditional Chinese practitioners have been using herbs for treating diseases since ancient times.
In a polluted environment and stressful society that we live in, there is even more need to harvest health-promoting natural herbs for holistic wellness. However, we also need to do so ethically and avoid harming our Mother Nature. This is why at Kaer, helping customers with holistic healing never comes at the expense of Mother Nature.
How do we ethically source our raw materials?
Overexploitation and agricultural activity are the top two threats facing 8,688 threatened or-threatened species, which are more than 3 times more impactful than climate change.
Due to an increasing demand of herbs worldwide as more people recognize their benefits, farmers have to produce herbs more quickly to meet their deadlines, often abandoning some best practices in the process. If we do not discourage these behaviors, the problem of overexploitation will only get worse.
Therefore, we always keep sustainability in mind and fight strongly against the use of endangered species of any sort in all of our herbal products.
Our ethical sourcing model is something that we are really proud of because we:
Identify and protect endangered species

Avoid unscrupulous producers

Build long-term relationships with verified and reputable farmers
Since our family-run business is not profit-driven, but value-driven, we can deliver herbs and formulations of only the highest quality while also doing our part for the environment.
Hand-picked ethical farmers
When choosing our herb providers, quality is always over quantity, and honesty is always over price.
We use stringent standards to hand-pick farmers who adhere to Good Agricultural Practice (GAP) & Good Handling Practice (GHP) guidelines defined by the USDA.
To ensure this alignment in goals, we visit farms frequently to verify that growers are harvesting at the best time (not too early or too late). We also have a long checklist of the best practices that farmers should be using.
We are well aware that pesticides, growth hormones and antibiotics are frequently used in the food industry, and growing evidence has linked them to terrible human diseases. To be responsible to our customers, we work with farming partners who comply with the pesticide use regulations. We also have stringent quality control programs in place to test the levels of potentially harmful substances.
In addition, we harvest the herbs when they are meant to be, defined by nature. This means that there is no compromise in quality and consumers' health if consumed. You can rest assured that our farmers share these values and take pride in producing only the highest-quality ingredients.
Stringent ingredient identification
We always make sure that our ingredients do not come from endangered species, and our harvest does not threaten any herb populations or wildlife. To do so, we verify the identity of our ingredients using CITES, the Convention on International Trade in Endangered Species of Wild Fauna and Flora.
CITES is an independent organization that helps us ensure our raw materials do not endanger their survival. If one of our ingredients is deemed at-risk by CITES, we take out that ingredient with no question asked.
What do you get from us, apart from health?
When you support our products, you are not only helping your own health, but also encouraging eco-friendly values and contributing to sustainability.
All ill practices only rise when there is a competitive edge for them, but if consumers like you choose ethical products only, we can prevent bad practices from the beginning.
At Kaer, the last thing that we want to see is our harvest putting your or nature's health at risk. We take from nature with a humble and grateful heart, and never take natural medicine for granted. If you are also green at heart like us, let us help you boost your health while caring for the environment together. As always, we wish you good health!