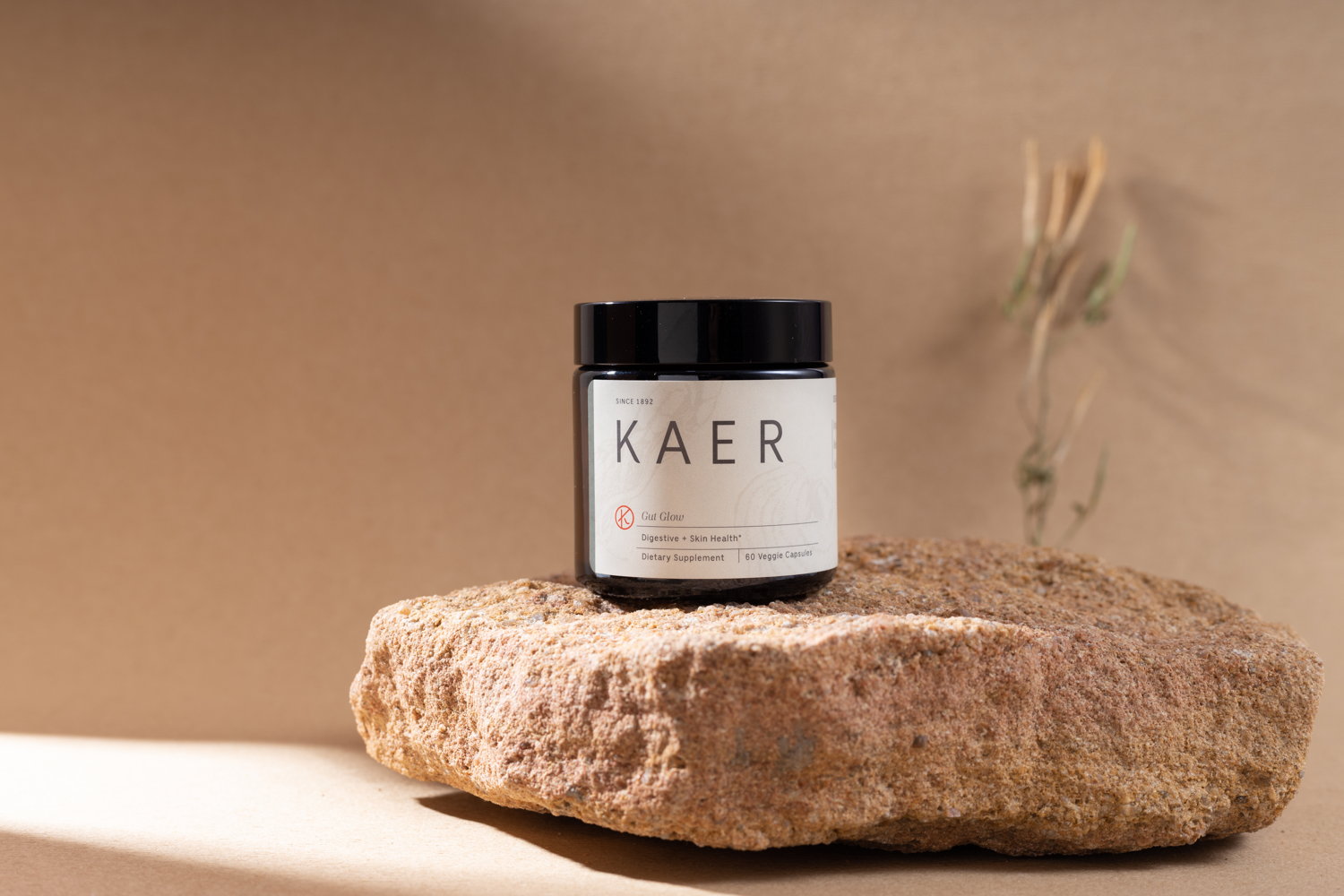 Tasty smoothies that improve skin health
We're all too familiar with spending (way) too much money on creams and moisturizers to improve our skin health. Though they certainly feel nice, the quickest and most lasting way to glowing skin is not in your makeup bag. It's in your food.
Things like staying hydrated, getting enough sleep, and regular exercise (don't forget that SPF if you're outdoors!) all impact your skin health. But the most important is what you put into your body. Smoothies that are packed with fruits and vegetables not only provide natural energy, but also nutrients that give you natural glowing skin. Easy to make, wallet-friendly, and makes you look and feel beautiful - what's not to love? And the best part - they taste great!
A few things to remember: 
Fruits are natural sweeteners so you don't need to add sugar. 
Whenever possible, use fresh or frozen ingredients, not canned. You can stock up on fresh fruits that are in season and keep them in the freezer.
If your smoothie is replacing a meal, try adding a couple teaspoons of flax or flax oil. Your skin needs oil to stay lubricated - you don't want dry, flakey skin.
Now let's get to the recipes. 
Glowing Skin Smoothie
This is a recipe for the win. Packed with Vitamin C and E, both of which protect against skin damage, help reduce inflammation and delay the onset of wrinkles. The nutrients found in kale and pineapple put the effects of your sunscreen on the fastrack.  It's the only green thing we'll drink. 
1 ripe banana, peeled and sliced
2 tsp matcha powder
1 cup milk of choice (we love coconut and almond milk)
1 handful of kale
½ cup chopped pineapple
Banana Almond Smoothie
Want to give your skin health an immediate win? Then this smoothie should be your weapon of choice. Proteins, potassium, calcium, fiber, omega-3 are all nutrients that your skin loves and craves. The essential fatty acids in flaxseed oil have anti-inflammatory properties that help treat puffy skin and soothe irritated skin. Satisfy your skin's needs and  power through a busy day.
1 ripe banana, peeled and sliced
1-2 tablespoons almond butter
1 cup milk or fruit juice of choice (watch out for juices that have added sugar!)
1 tablespoon flaxseed oil
Berrylicious Smoothie
Rich in antioxidants, berries are featured in many healthy skin care routines. Antioxidants help your skin look young and also help reverse damage caused by harmful UV rays from the sun. Berries also boost the skin's production of collagen, which makes your skin soft and supple. 
2 cups berries of your choice (we love strawberries, blueberries, and raspberries)
½ cup greek yogurt
1 tablespoon honey
1-2 tablespoons flax seeds
1 cup milk of choice, ice, or water
Choco Cherry Smoothie
What's not to love about a smoothie that starts with chocolate? This choco cherry smoothie may just be the answer to tackle those tough fine lines and boost your skin's glow. Flavonoids in dark chocolate help make skin smoother and softer and are natural antioxidants that protect your skin from sunburns. 
½ banana, peeled and sliced
½ cup cherries
1 handful spinach
1 cup milk of choice
½ cup greek yogurt
1 tablespoon cacao powder
------
We're all doing the best we can - eating the right foods, getting enough sleep and exercise, staying hydrated, the list goes on. Sometimes these efforts still don't show.
Gut Glow is an herbal supplement that helps enhance your skin health from within. Its fine-tuned formula cleanses and strengthens gut and skin health, resulting in glow from the inside out. It is a must-have to a healthy skin care routine.
This vegan, gluten-free, dairy-free product is available as capsules and is fit for all. Say hello to healthy skin with Gut Glow. 
Take kaer.